∗ New and improved Short-term Major Medical with United Healthcare
∗ Secure up to a 3 year term in some states

∗ Short-term Major Medical with co-pays and the option of 100% coverage, 80/20, or 70/30

∗ Have you struggled to meet a deductible in the past? Ask your Agent about United Healthcare's Hospital and Indemnity Plan- a common sense approach to healthcare.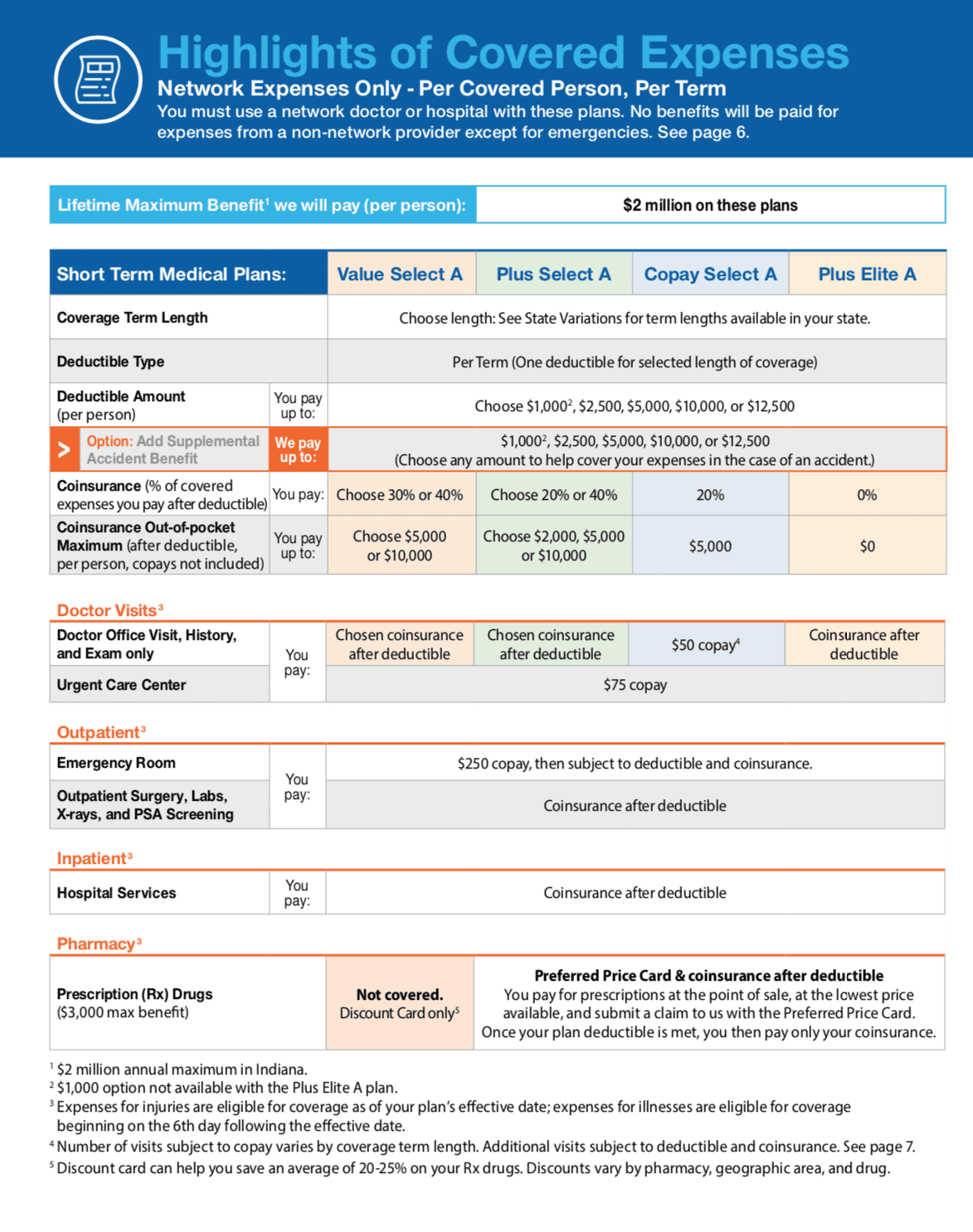 ∗ With policy options as low as 3 months make a lump sum payment to save considerably on premium!
All plans are subject to change. HIFE is a licensed broker and can help you find the policy which is currently available to you in your state.